For our fall season, we offer award winning cheese from Birchrun Hills Farm
2 artisan wedges of cheese, every other week. Total weight will vary each week, depending on variety.
Birchrun Hills is a family owned and operated dairy farm in Chester County. Sue and her family raise a vivacious herd of dairy cows on fertile pastures. The farmstead creamery is devoted to good animal husbandry, optimal soil and pasture health, and the production of high quality milk that yields some of the best cheeses from the region.
The Fall Cheese Share is a 4 week share, running every other week for the fall CSA season.
About the Producer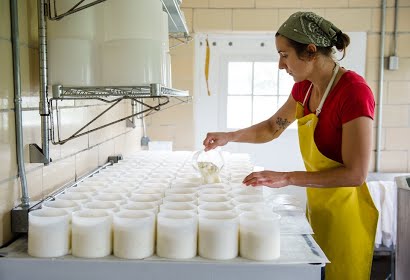 Valley Milkhouse, from the Oley Valley and Birchrun Hills from Chester County team up to deliver our members award-winning cheeses.